From Poverty to Purpose Through Education, Vocation & The Great Commission.
Our beginning was accidental. It was never in our plans to visit Uganda, let alone begin a non profit. A chance meeting with a young Ugandan man in the lobby of our church in May 2010 set us on an adventure that only God could put together.
After receiving several invitations to come to Uganda (and denying them), two women did what no church or Missions pastor would ever recommend….they got on a plane to go to a country they'd never been to, to stay in the home of people they'd never even met.
As crazy as it was, God used that trip to plant a seed that only He could grow.
"so we cared for you. Because we loved you so much, we were delighted to share with you not only the gospel of God but our lives as well." - 1 Thessalonians 2:8
Everything we do is built upon relationships.
Since 2010, God has woven an amazing tapestry of people whose hearts have been drawn to Uganda and built relationships over the span of 9000 miles. Because of that, Converge|2:8 was born.
We believe that real transformation happens within relationships. If you really don't know someone's story, how can you be part of their story?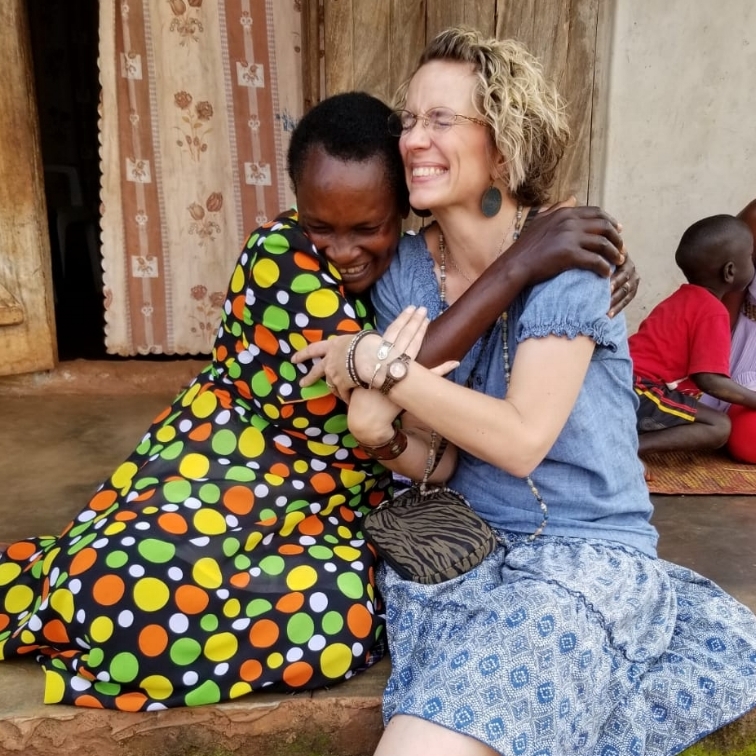 A few of the things we've been blessed to be a part of:
65%
of Ugandan do not have access to adequate sanitation. Having access to clean water and proper sanitation reduces illness by 42% in HIV+ affected families.
38%
of people in Uganda live on $1.25 or less per day.
30%
of females and 21% of males drop out of school before Secondary due to lack of school fees.